Search results: 2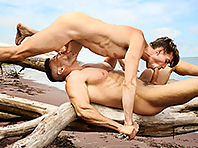 Stranded Part 2
On episode 2 of Stranded, blue-eyed Jack Hunter wanders off to find some food. The tall cutie unknowingly eats a poisonous mushroom that causes him to hallucinate a steamy sex session with the show's producer, Bruce Beckham.
Time: 06:00
Added: August 27, 2018
Views: 14574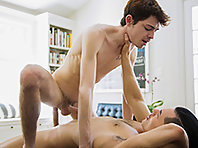 Wildest Dreams: Ethan Slade & Grayson Lange
Grayson Lange makes his CockyBoys debut in a new Wildest Dream episode, with Ethan Slade helping him relive an incident from his past. Grayson once crushed on one of his older brother's friends and got a look at him naked, but nothing came of it...
Time: 06:30
Added: July 5, 2018
Views: 580