Search results: 3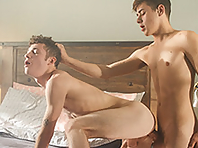 Hit It
The best way to break the ice and throw caution to the wind with a buddy you've been wanting to bang has GOT to be having a relaxing smoke..... AND some heavy flirting! Danny Nelson lets go of his inhibitions and finally comes clean with beautiful buddy Joey Mills.
Time: 06:00
Added: August 20, 2018
Views: 7270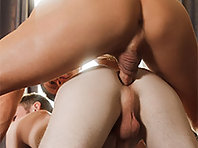 Tyler Hill and Danny Nelson
We've given superstar bottom Tyler Hill a tasty topping roll and he DEFINITELY "rises" to the occasion and then some! The beautiful bronze boy takes to the task perfectly from the moment he enters the screen.
Time: 05:00
Added: July 24, 2018
Views: 1269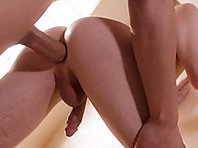 Corbin Colby and Danny Nelson
A breakfast boning is on today's Helix Studios menu as sun streams through glass block windows in the kitchen creating a feast for the eyes and a kaleidoscope of cock before Danny Nelson and Corbin Colby come into full focus.
Time: 05:00
Added: July 9, 2018
Views: 1621