Search results: 2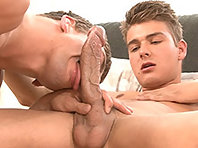 Robin Michaux and Arne Coen
June's installment of our anniversary programming is here and this time we get to feature Arne Coen and Robin Michaux. Of course, this scene is here more for Robin than it is for Arne, but it is also a fact that Arne is also a performer that deserves his own place here too.
Time: 06:00
Added: July 22, 2018
Views: 2086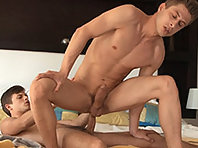 Jack Harrer and Bastian Dufy
As part of our promise that you would get plenty of Jack this year, the 2nd scene in Jambo Africa features Jack getting fucked by Bastian Dufy. Being a model of long-standing and enhanced reputation, Jack enjoys a few privileges, and this time one of those privileges is getting to choose his own scene partner.
Time: 05:07
Added: July 7, 2018
Views: 933